Updated: 28. January 2021
How to make a Thank you page in Mailocator?
See how to bring your future customers back to your site in a better way as you complete the verification process.
In Mailocator, you can easily create a thank you note after completing the subscription process (DOI, Double Opt-In) when subscribing to the newsletter.

The undeniable advantage of such a solution is the display of the thank you note where the email address was entered. Your new prospect will get a sense of continuity instead of finding themselves on a page outside your domain.



---
In Scenarios, create a new Infobox campaign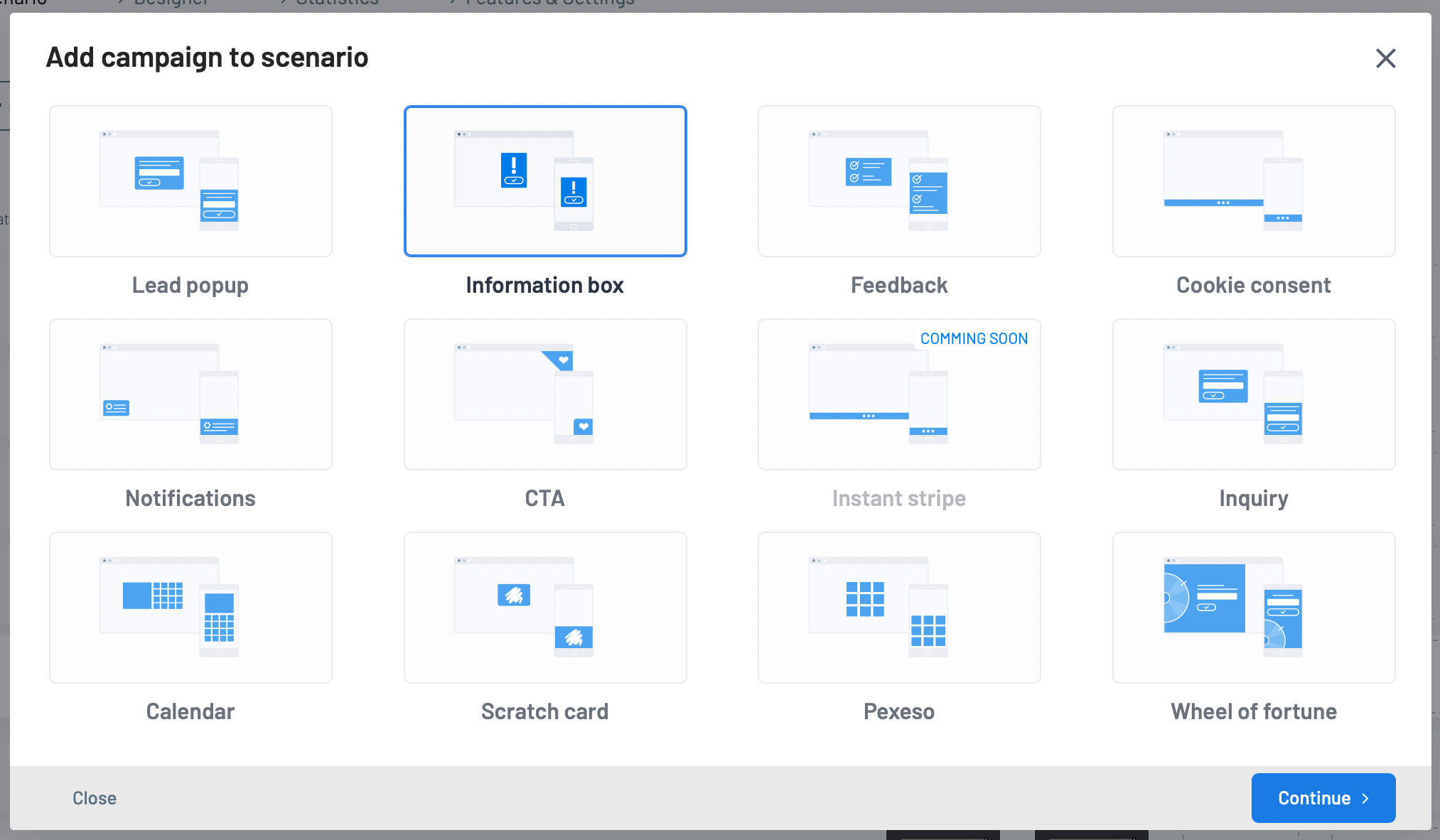 Select a campaign Infobox
In the next step, select the template that suits you
You can change the language into which the text content is automatically translated



---
Create the desired content in Designer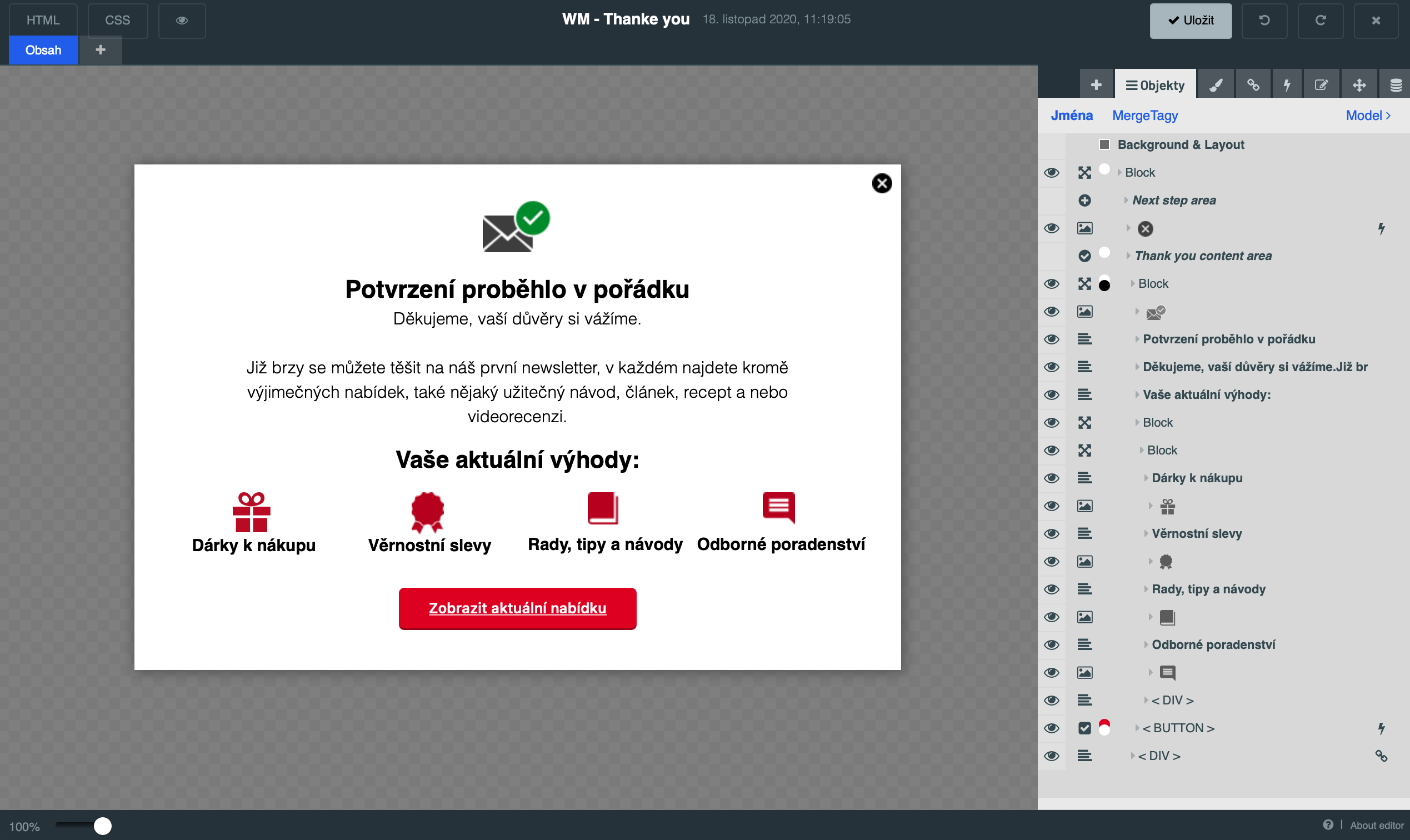 Customize the content of the Infobox according to your ideas and in the graphics of your website




---
Set up safe run Scenarios

You'll only want to run this campaign after you've finished signing in, so allow the campaign to run only on an event basis (and not automatically)




---
Get a URL to view the Thank you page for your email tool

Open the campaign's context menu and select Events
Copy your campaign ID



To display your Thank you page on the home page, use your domain name and add ? Mailocator = 798 at the end with a number referring to your campaign ID.
The result will be a URL similar to this one: https://example.com/?mailocator=798.

Of course, you can customize the URL to your own needs, add additional UTM parameters and so on.

Finally, paste this URL into your email tool where the custom URL of the thank you page is defined.


---
Example of the resulting page from the site fitness4u.cz: